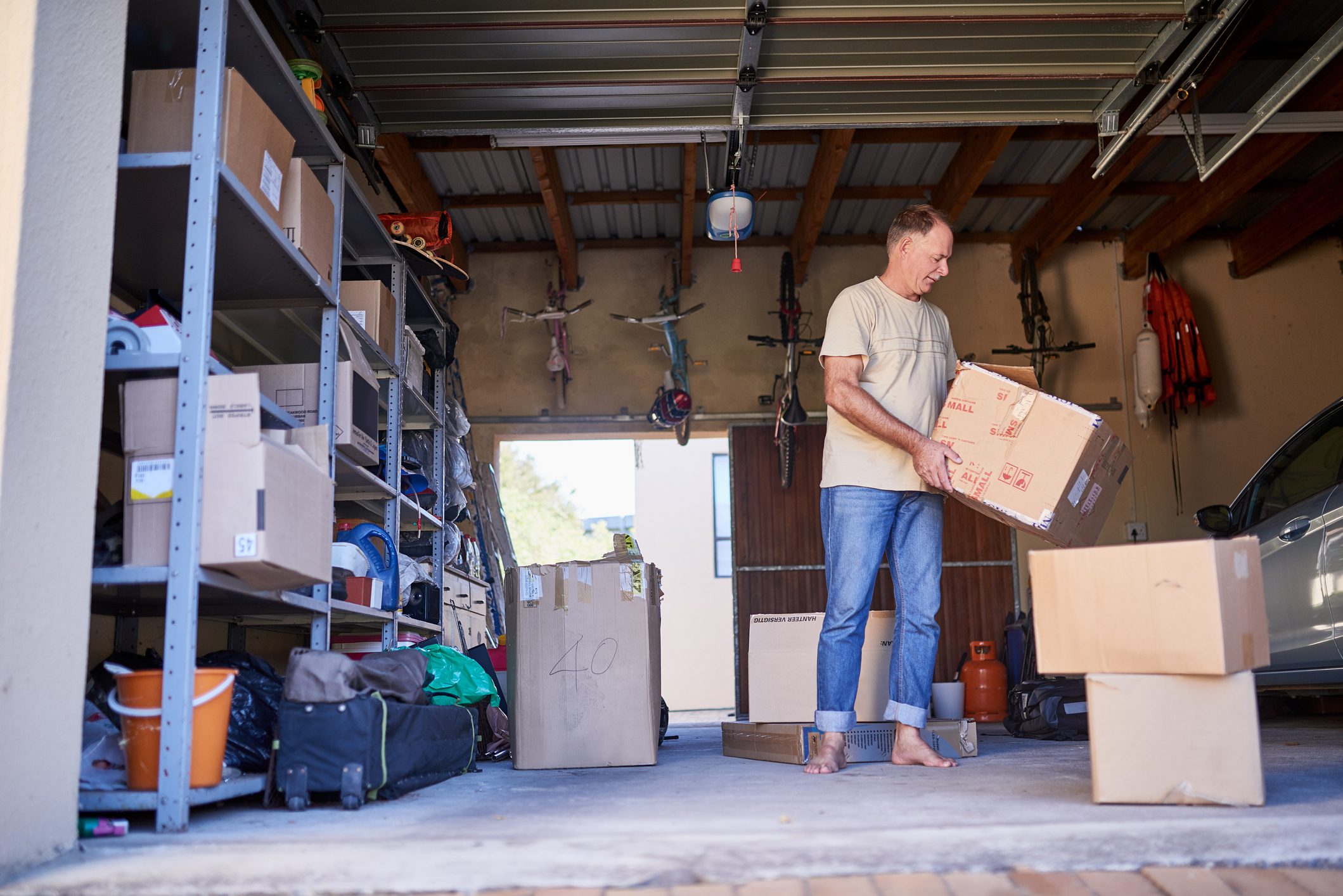 Start with a list
How you use your garage is up to you. Some people like to store gardening items in the garage, while others put away holiday decorations or sporting equipment.
Whatever you store in the garage, it's important to put things away where you'll find them, so you can always get what you need. Lists make it easy to do this because they allow you to create categories for your garage organization project (such as sports, garden, or holiday).
Once you have your lists, you can think through what type of storage will work best for the categories on your list. Open shelving might work best for gardening equipment, whereas tall cabinets can accommodate specialized sports items, such as hockey sticks.
Sort and organize your items
So you can grab what you need to play hockey or mow the lawn, you may need to rotate items from the front of the garage to the back. Take everything out of the garage where you can see it, then clean the garage. Put everything in piles by season or item type and amend your list by noting how many storage items you will need for all your things. A
s you go through your stuff, consider whether you still want or need items. Note what's old or in disrepair, so you can fix or replace items before you need them.
Get garage storage items
Storing your things not only reduces clutter, it can protect your items from mold, mildew, and rust if your garage is not weatherproof. There are garage storage items for every budget. Plastic bins are a budget-friendly option that can stack against the wall, leaving floor space open, or fit on garage shelving. Wall hooks allow you to hang extension cords, ropes, or even bicycles.
If you have more money to spend, you might consider custom garage cabinets. Garage cabinets can lock for secure storage, which is a great option if you have chemicals you'd like to hide from children or pets. Since custom cabinets can be configured to your unique garage, you can create a system that reflects your specific storage needs and your garage's exact dimensions.
Put everything back in place
Once you've purchased and set up your garage storage, place items in their new location. Label shelves or bins so you can quickly put items back where they go, maintaining the garage organization system you worked so hard to create.
By spending time and money organizing your garage, you can reclaim unused space and perhaps even find things you have been missing for years. Your cleaner garage may even save you money, since you won't accidentally buy something you already own and simply can't find.